CH Snowycreek's Tejanna CGN

OFA :GS-84515G31F-VPI GS-EL25819F31-VPI

Sire: BPIS CH Crystaridge Snowycreek X Factor OVC H/E
Dam:CH Snowycreeks Happy Ending OVC H/E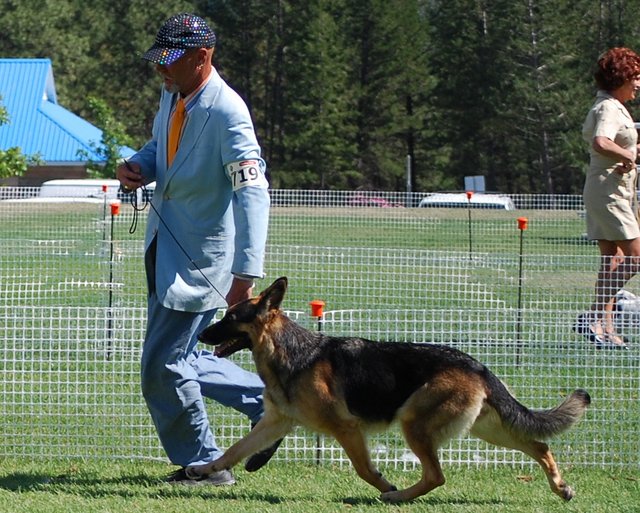 Tejanna in the ring with handler Larry Clark, Cranbrook BC, New Champion, August 27th 2011.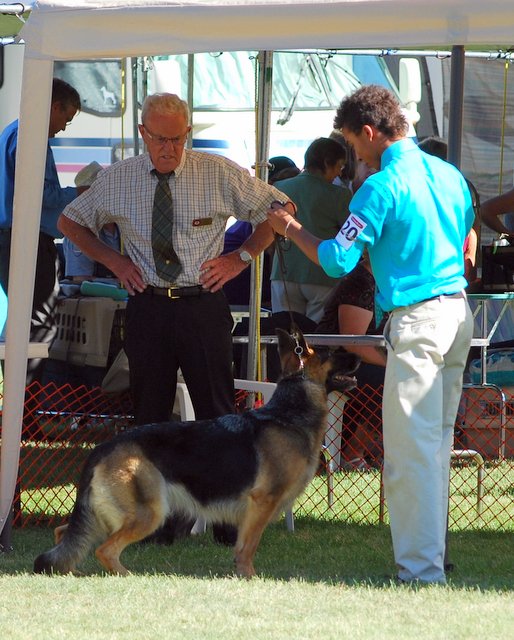 What a great weekend for Tejanna and Reshaun, Best of Winners over the boys, no other girls entered,so they had to take the points the hard way !! What a team!!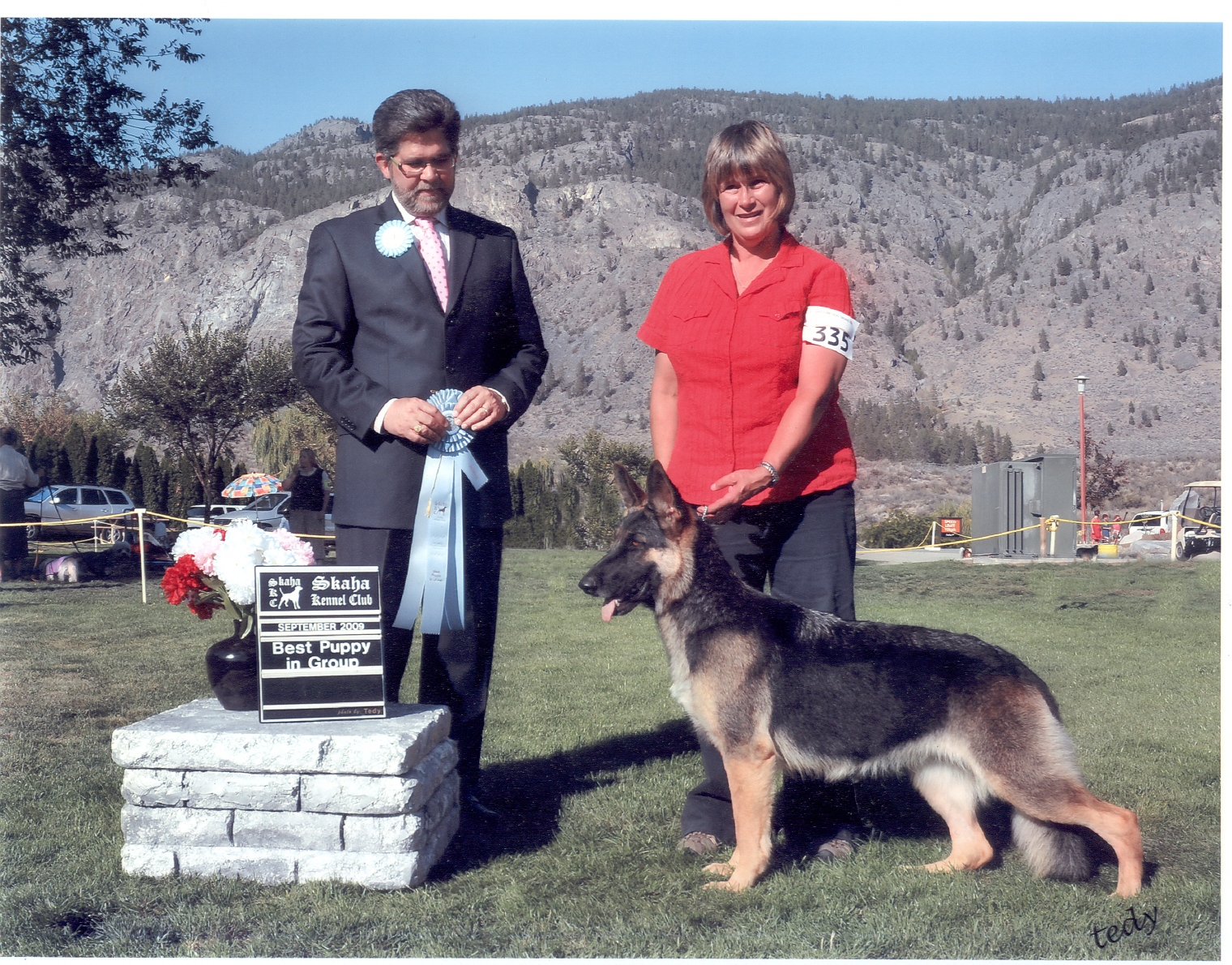 Tejanna did very well at her first show taking a Puppy Group !!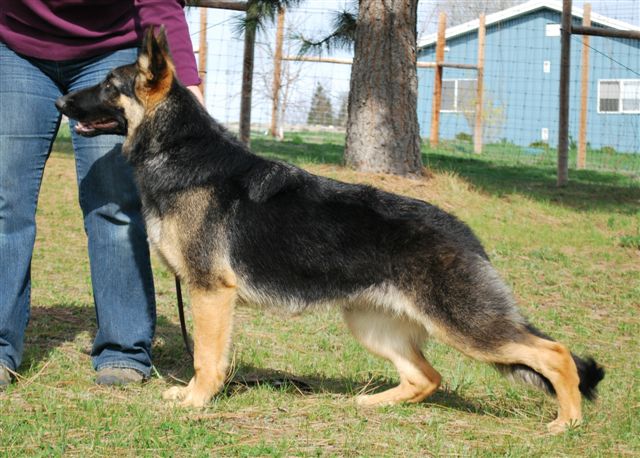 TJ seen here at 7 months.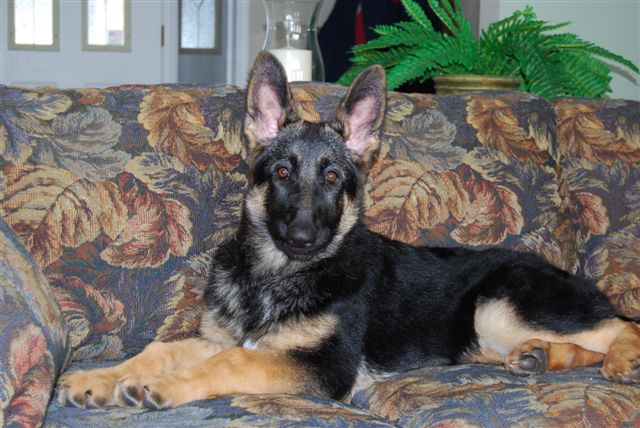 Introducing "Tejanna".

Pedigree

Sire


BPIS CH Crystaridge Snowycreek X Factor
OVC H/E

Sire


AM CH Kenlyn's Airies V Hi Cliff ROM OFA H/E

Sire


2002#1 All Breeds/AM AOE/Can Sel CH Kismets Sight for Sore Eyes TC HIC ROMC OFA H/E

Sire


AM/Can GV CH WE Love Duchien's R-Man OFA

Dam


Kismets Sweetheart Deal ROM OFA H/E

Dam


AM SEL EX/SEL CAN CH TR's Quintessential v Kenlyn ROM OFA H/E

Sire


CAN GV/BIM/2xSel AM CH Jag of Fran JO TC OFA H/E

Dam


TR's Pandora V Kenlyn ROM OFA

Dam


#1 GSD Canada 2003/Multi BIS/
CH Crystaridges Beautiful Dream
OVC H/E

Sire


BIS CH Crystaridges Hallmark OVC H/E

Sire


CH Crystaridges Kentucky Rain ROMC OFA H/E

Dam


CH Crystaridges Ulandis ROMC OFA H/E

Dam


CH Crystaridge's Desiree OFA H/E

Sire


CH Crystardges Kentucky Rain ROMC OFA H/E

Dam


Farabel Deja Vu v Crystaridge OFA H/E

Dam


CH Snowycreeks Happy Ending OVC H/E

Sire


CH Crystaridges Royal Lancer CD TT ROMC OFA H/E

Sire


CH Crystaridges Conquistador OFA

Sire


INT/AM/Can CH Hidden Springs Reign'n Appollo OFA

Dam


CH Crystaridges Mardi-Gras OFA

Dam


CH Crystaridges Impossible Dream CD ROMC OFA

Sire


CH Crystaridges Bengal Tiger OFA

Dam


CH Crystaridges Cashmere CD TD OFA

Dam


Kohlein Snowycrk Authenticity CGN THD OFA H/E

Sire


Multi BIS/BOS Fut/RES Mat/AM/2xSEL. Can CH Lindaus Thief of All Hearts TT OFA H/E

Sire


5x SEL AM CH Kismets Heart Throb OFA H/E

Dam


CH Lindau's Heaven Can Wait TD OFA H/E

Dam


CH Crystaridge Bluewood Obsession ROMC OFA H/E

Sire


CH Crystaridges Kentucky Rain ROMC OFA H/E

Dam


CH Crystaridges Hold on to a Dream OFA H/E